Together we transform the lives of low-income homeowners by improving the
safety and health of their homes and revitalizing our communities.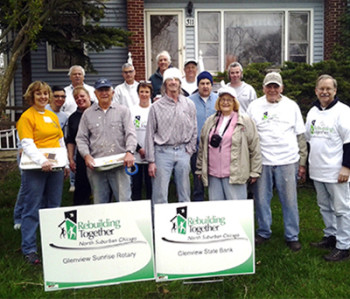 Mission
The mission of Rebuilding Together North Suburban Chicago is repairing homes, revitalizing communities, rebuilding lives.
We improve the homes and lives of low-income homeowners by providing free repair services and home improvements for those with the greatest need. Rebuilding Together enables them to remain in their homes and live in warmth, safety, dignity and independence.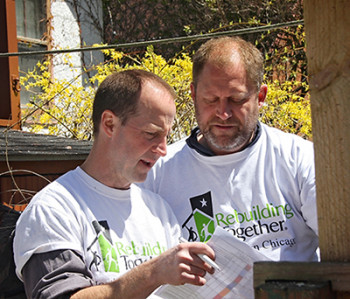 Vision & Values
Our vision is safe homes and communities for everyone.
We revitalize communities and preserving affordable homeownership by providing free home modifications and repairs, making homes safer, more accessible, and more energy efficient. The improvements we make often give a much-needed spiritual lift to our neighbors who have fallen on hard times.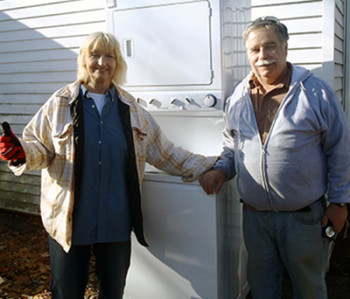 Who We Serve
We serve low income homeowners with a focus on those who are elderly, living with a disability, families with children and veterans in need. 
We also serve nonprofit organizations that are in need of facility repairs.
PROJECT HIGHLIGHTS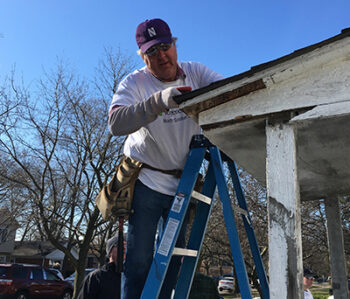 "I never could believe that people are so kind. I must be living right. Every one of the volunteers were such a joy! One by one our neighbors came over and said, 'Who did this for you? It looks like you have a new house!' I felt such joy that people would take time to help us."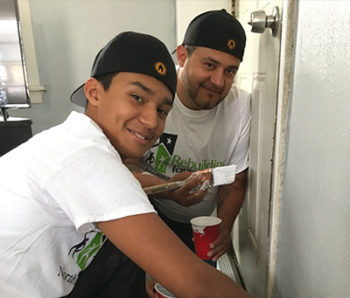 "The transformation was unbelievable and eye-opening to the kind of miracles that can happen when people come together."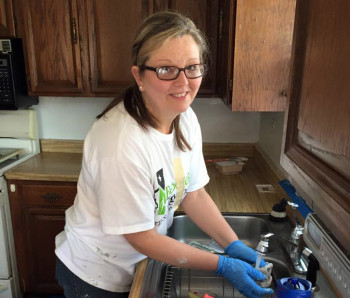 "Thank you for the awesome job of care, love and kindness. It is a treasure that will remain in my heart forever."
"Although Rebuilding Together is a national organization, for the past 21 years the North Suburban Chicago chapter specifically has brought together hundreds in the community into a network of people that can be simply described as "neighbors helping neighbors."
"Sometimes it's hard to ask for help, but two local veterans in Zion found out last week that people really do want to help. The couple applied and qualified for the Sears Heroes at Home program through which they received help from Rebuilding Together to get their property back in shape."
SUPPORT REBUILDING TOGETHER NORTH SUBURBAN CHICAGO
We are a 501 (c) (3) nonprofit organization
Donate